Black fashion designers work across the spectrum of fashion, even if they are sometimes pushed into the realm of streetwear, regardless of what they've made.
By no means an exhaustive list, the brands here showcase the sheer breadth of design, from brands who actually create streetwear to runway-ready luxury fashion (which was often still mislabelled as streetwear).
It's important to note for the context of this list: While there are definitely some high profile designers featured on this list, we wanted to try and give the spotlight to those who might be lesser-known to a casual audience.
This is not to say we're not fans of the Virgil Ablohs, Jerry Lorenzos and Kanye Wests of the fashion space (we most certainly are), but we want to surface new perspectives as much as we celebrate those that have already established large bases of support.
Furthermore, this list is not exhaustive. We actively encourage readers to search these designers out for themselves, on top of supporting other BIPOC designers, creators and brands. If there's any labels you think we missed or that you want us to shine a spotlight on, mention them in the comments below!
Tags: black-lives-matter, black-history-month, bhm, bipoc, black-designers, savile-row, casely-hayford, nike, patta, mowalola-ogunlesi, mowalola, telfar-clemens, telfar, darryl-brown, los-angeles, gallery-dept, wales-bonner, grace-wales-bonner, reggae-style, jamaica, nicholas-daley, post-imperial, abasi-rosborough, a-cold-wall, martine-rose, jerry-lorenzo, kanye-west, virgil-abloh, kerby-jean-raymond, pyer-moss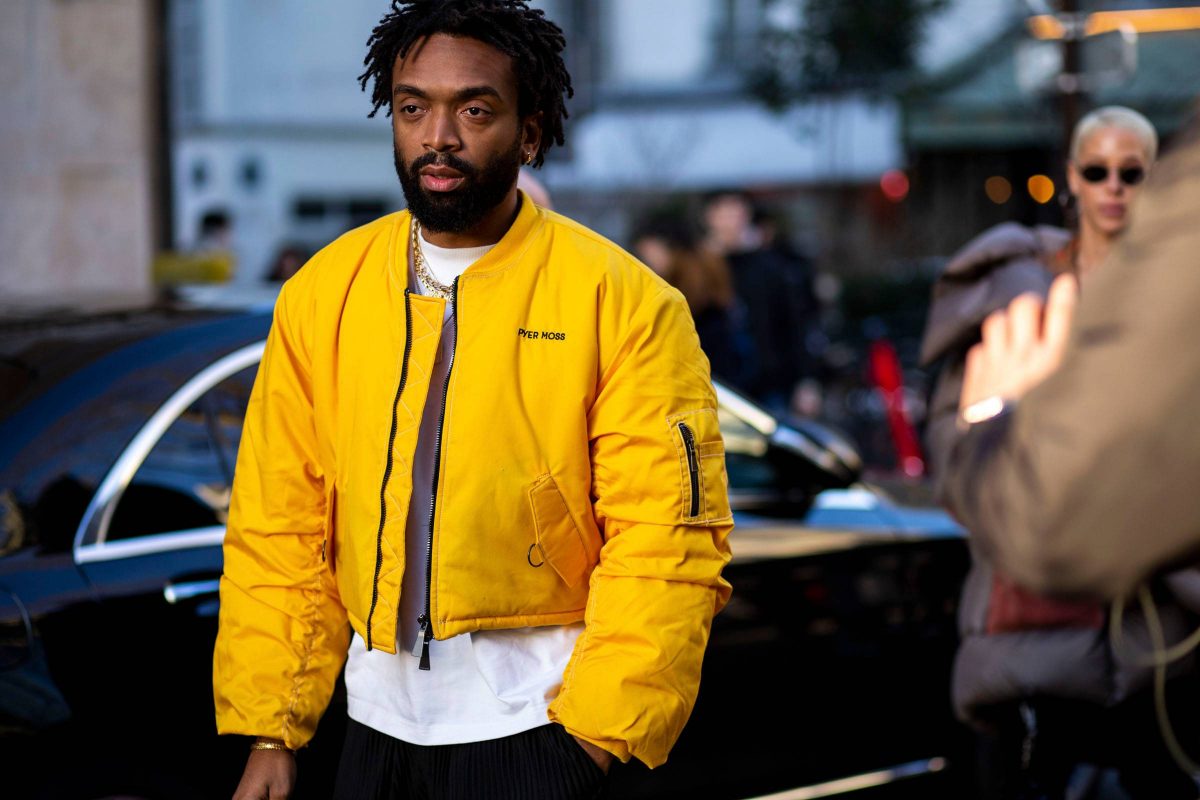 Pyer Moss was founded by Kerby Jean-Raymond back in 2013, having worked for Kay Unger before founding his own label. The designer has often been lumped into the streetwear category throughout his career, but his works are far more expansive than that labelling suggests.
Some of his collections have been lazily labelled as "provocative"—especially his Spring 2016 collection. The range, which brought the truth of police brutality to an audience decidedly unwilling to hear such a message at the time. While the industry has come around to celebrating Jean-Raymond, there's no doubt that his activism ruffled feathers within an industry that was initially unwilling to address the issues happening around it.
Unafraid to speak his truth, sometimes this has seen Jean-Raymond pigeonholed in a different way, misunderstood as angry or abrasive. A Vogue interview from September 2020 began with Jean-Raymond began with the designer venting and explaining this frustration, planning to largely forgo interviews after he's seen his words and deeds often misinterpreted by the press and/or fashion-following public.
Misconceptions and industry frustrations aside, it's clear that many have connected with the clothes themselves. You'll find wide-ranging collections that cover everything from Black Cowboys of the 19th century, a celebration of the freed black community of Weeksvillle, or clothing inspired by unsung pioneer of rock n' roll Sister Rosetta Tharpe. The important thing is—no matter what theme Jean-Raymond is tackling with his designs—he is always portraying conversations happening within Black culture, while simultaneously celebrating Black excellence of the past, present and future.
While the runway collections have been successful all on their own—with apparel ranging from sweatshirts to modern suiting, accessibility into the Pyer Moss brand is likely to come by way of a long-running Reebok collab. Tapping into the brand's past while utilizing new technologies and silhouettes, it's a partnership so successful that the sportswear brand recently brought on Jean-Raymond to be the global creative director for Reebok as a whole.
Welcome to WordPress. This is your first post. Edit or delete it, then start writing!